M-ticketing
---
More than a simple phone: the smartphone serves as a navigation system, a music library, a camera and much more.
What if transport were part of the available services?
Spirtech designed and developed a range of autonomous and modular mobile solutions that transform the smartphone into a true ally of public transport users.
Easy Card
Read, buy and load contract onto your card
Learn more
Surpass Pro
Smart & light control and sales app
Learn more
Pro
SurPass
---
SurPass : the Ubiquitous pass
SurPass is the multi-service solution that allows for the user to carry their city in their pocket ! It transforms the smartphone into a magic pass for :
Using public transport,
Accessing city services,
Payment of services,
etc.
SurPass offers a new mobility experience to your users by allowing them to buy, view, and validate their contracts directly from their mobile phone.
SurPass also allows the users to enjoy the services offered by the city in which they are located as well as the different activities and events planned throughout the year. More than a transport app, it allows the user to rediscover their city.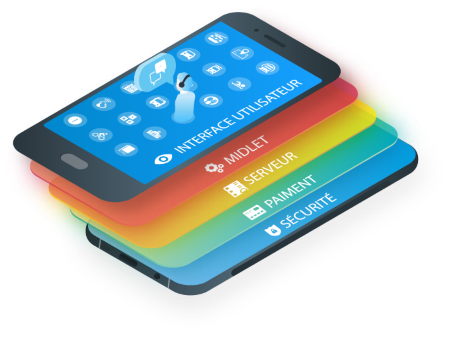 Proven security
Compatible with the latest version of the Calypso ticketing standard, SurPass HCE incorporates preventive and curative security mechanisms. Each information exchange is secured via an HSM security module. In addition, the tokenization of rights ensures the highest resistance against cloning.
Plug and Play
As a standalone solution, SurPass does not requires any agreement with mobile phone operators or manufacturers. Its modular architecture simplifies the integration into your system as well as reduces deployment times.