m-Ticketing
---
In order to assist transport operators and service providers to propose new mobility services, Spirtech has designed a range of stand-alone and modular solutions suited to your goals.
Easy Card
Read, buy and load contract on your card
Learn More
SurPass HCE
Smart city at your fingertips
Learn More
SurPass Pro
Smart and light control & sales application
Learn More
For Pro
Easy Card
---
Reading contents
Easy Card offers a new way to view the contents of their cards to your customers, at any time through their mobile phone. Easy Card decodes and presents the information contained in the cards via a mobile interface adaptable to your objectives.
Independent solution or integrated into an already existing application, the contents consultation may be associated with other features:
Naming of cards to facilitate consultation of different cards
Display of the validity of the contracts
Alerts in case of end of validity of a contract
Loading on cards
Easy Card allows to buy and load a contract on a card with an NFC mobile phone.
Buying
Connected to a remote vending server, Easy Card offers a new and easier way to choose and buy a contract.
Loading
Easy Card may securely load the contract bought via an NFC mobile phone into your card.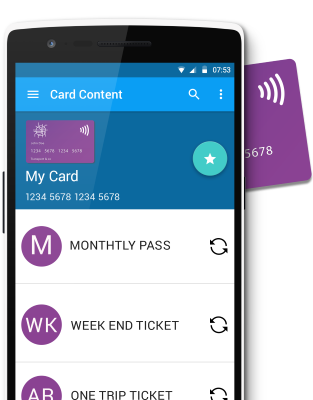 Spirtech helps Transpole to provide a new way to buy and load ticket
In 2015, Spirtech has designed and implemented the app to view and load contents on cards for the Transpole transit network in Lille. This application allows holders of the Pass Pass card to view the contents of their card, buy and load a contract using their mobile phone.
SurPass HCE
---
The Ubiquitous Pass
SurPass HCE turns the mobile phone of your users into a magic pass for:
public transport,
city services,
payment of services,
etc.
SurPass offers a new mobility experience to your users by allowing to buy, view, and validate their contracts directly from their mobile phone and much more.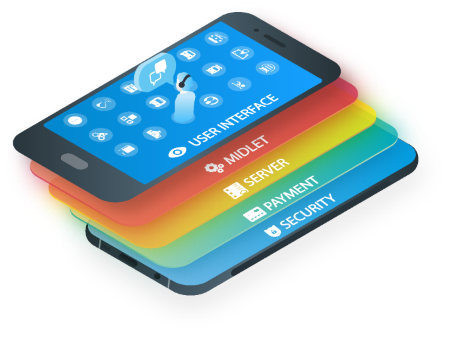 Proven security
Compatible with the latest version of the Calypso ticketing standard, SurPass HCE incorporates preventive and curative security mechanisms. Each information exchange is secured via an HSM security module. In addition, the tokenization of rights ensures the highest resistance against cloning.
Plug and Play
As a standalone solution, SurPass does not requires any agreement with mobile phone operators or manufacturers. Its modular architecture simplifies the integration into your system as well as reduces deployment times.